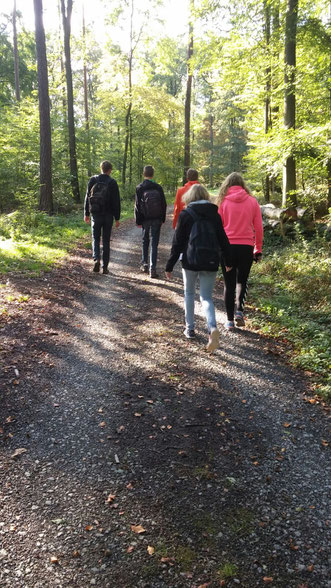 Dear readers,
It's Hendrik and it's my turn to write a blog. A few quick facts about me: I'm part of an evangelical Baptist church in Braunschweig, Northern Germany and I turned 19 a few days ago. I enjoy the time I get to spend with the other MDT participants and all the seminars that we've had.
We participated in a one week orientation course for people beginning their Freiwilliges Soziales Jahr (Voluntary Social Year) in Germany. The orientation was at the home office of the Deutsche Missionsgesellschaft (DMG), an organisation which, similar to OM, sends out missionaries across the world. We shared our goals and expectations for our year and had fun outdoor activities together. In our free time, which wasn't much, we played volleyball and hiked through the mountains. On the last night we enjoyed a campfire and the German classic Stockbrot, which as the name implies is bread on a stick. Even as the night got colder and colder no one wanted to go indoors. We stayed by the camp fire into the wee hours of the morning.
Through teambuilding exercises we discovered our team members' habits and character traits. We learnt practical tools to work together in a team and we all committed to being attentive to each other's needs. If we all keep our eyes on the goal then teamspirit and mutual trust will grow.
 There was also a personality and skills test that identified our strengths and compatible jobs. It was clear that I have a special passion for serving and that I want everyone around me to be happy . I always invest in relationships and people.
I am still working through questions that came up at my week at DMG. Questions such as: How can our team grow in a positive way? How can we connect our work with housekeeping, kitchen and maintenance teams to the theory we learn in class. I must remind myself that in everything we should not take our eyes off God, instead we should go to him for advice.
Fall greetings from Mosbach,
Hendrik