Hello World, here is Lea. I am from Switzerland and one-third of the international, non-German group. At the moment we are in our first outreach and for this we split into pairs of two. Justine and I are teamed-up together and we are supporting the OM team in Halle. We help out at the Lichthaus (Light House), an art café. During the DDR period the Lichthause building was used as a light test studio. In 2008, it was bought by the Evangelical Church and renovated in partnership with OM. Today the art café is a place to connect with different people. The letter of the week is 'C' for coffee, culture and convos.
COFFEE
Most of the time Justine and I work in the Lichthaus Café together with the rest of the OM team. We have become champions of the coffee machine. For me, working in the Lichthaus is a really good experience. I love to make the guests happy and put a smile on their face.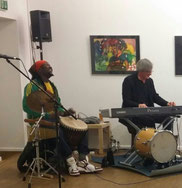 CULTURE
In addition to the typical café offerings the Lichthaus regularly hosts cultural events such as concerts and exhibitions. This week there was a gallery opening titled Halle im Blick, which is loosely translated as A Perspective on Halle. The pieces were from two artists, who painted Halle through their eyes.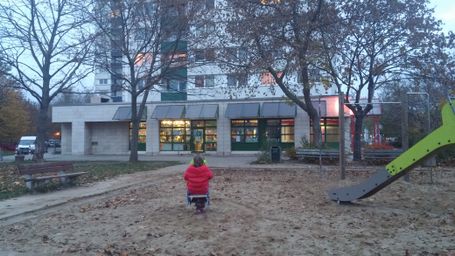 CONVOS
 Once a week we go to the Schnitte, an after school care program, where we help kids with their homework and play games. I have had so many great conversations
both with children and staff. I enjoy helping the kids with their homework, but more than anything I enjoy being able to give love and being a part of this safe space.